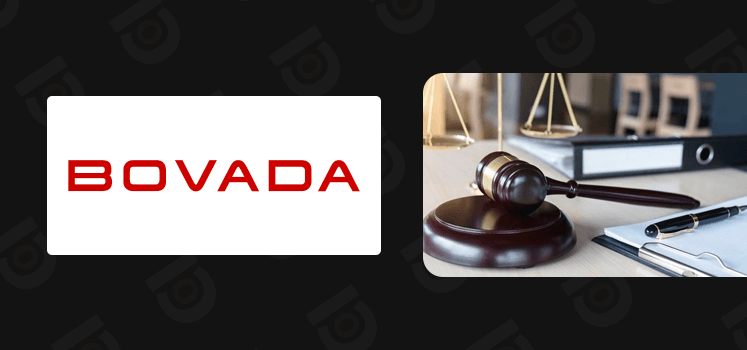 Bovada Lawsuit
Leading the charge in a high-stakes legal face-off, Billi Jo Woods of Kentucky has launched a formidable class action against Bovada, an offshore betting titan, citing serious breaches under the state's Loss Recovery Act (LRA).
Emerging from the expansive shadows of its precursor, Bodog, Bovada finds itself increasingly under intense scrutiny for its alleged unsanctioned gambling activities.
Calvin Ayre, a recognizable tycoon in the expansive gambling world, is the mastermind behind Bodog and has since observed the enterprise undergo myriad internal shifts, making its operational lineage a convoluted web.
While Ayre confidently asserts his departure from global betting circuits as early as 2009, he continued influencing the gambling sphere through his influential platform, CalvinAyre.com.
It served as a beacon for gambling enthusiasts and insiders till 2021, after which it underwent a significant pivot to cover the burgeoning world of digital currency.
Understanding Bovada's current position requires a glimpse into its historical lineage. Originally stemming from Bodog, the company decided on strategic business maneuvers over time. One notable shift was when Bodog's poker segment transitioned ownership to Ignition Casino in 2016. This, however, was short-lived, as a Hong Kong-based firm, PaiWangLuo, quickly snapped it up a mere year later.
Central to this legal showdown is Bovada.lv. The platform, with its vast user base, stands accused of orchestrating a deceptive facade of legitimacy among Kentucky inhabitants. For many long-term observers of the gambling industry, the ongoing lawsuit brings a sense of déjà vu. They're reminded of a similarly intense legal battle involving PokerStars, which culminated in a staggering $300 million agreement in favour of the state. Such precedents heighten the stakes for Bovada and its future operations.
Kentucky, through the provision of the LRA, seeks to empower its citizenry with a potent legal tool. It grants them the unequivocal right to seek legal recourse, with the potential to claim up to thrice the funds lost in unauthorized gambling ventures. Interestingly, this stands irrespective of their direct involvement, setting a clear precedent for accountability in the sector.
The lawsuit delves deep, bringing to light contentious points including:
Bovada.lv's audacious alleged misrepresentation of its legal standing, particularly concerning Kentucky's stringent laws.
Its murky associations with offshore entities are known for operating in nebulous legal terrains.
Strong claims pointing towards revenue diversion by Curaçao's Harp Media from Bovada's earnings.
Accusations surrounding Bovada's tactical and somewhat controversial efforts to dominate search engine ranks, potentially misleading unsuspecting users.
The ramifications of this lawsuit are not just limited to Bovada or Kentucky. With the online gambling world witnessing exponential growth, the outcome could set a precedent for similar cases across the United States. Furthermore, the intricate cross-border nature of this case showcases the challenges in regulating and overseeing online entities that operate on a global scale.
As the legal drama unfolds, the ambiguities surrounding offshore digital betting come into sharp focus. The ultimate verdict remains a matter of intense speculation, particularly given the multi-national character of the defendants and the intricate history interwoven between Bodog and Bovada. Above all, this class action signals a clarion call for clarity, regulation, and accountability in the thriving online gambling sector, emphasizing the need to strike a balance between business aspirations and user protection.
Related Articles
Apollo, an Online Gambling Operator, Faces Fines by AGCO for Lapses in Social Responsibility
ESPN Enters the Sports Betting Arena in Partnership with Penn Entertainment
Raptors Stars Face Hostility, Illustrating the Negative Impact Sports Betting Can Have on Fan Behavior
Casino Preferences by Gender: Delving Deep into the Games Men and Women's Favour
NeoGames' BtoBet Announces Entry into North American Market Through PlayAlberta Sportsbook Deal
Last Updated: September 14, 2023