Best British Columbia Online Casinos 2023
Explore the best online casinos in British Columbia 2023, featuring a wide selection of popular games to play and enticing bonuses. Stay updated on the latest developments in online gambling regulations in British Columbia, while also gaining essential insights into responsible gambling practices.
Our Top Recommended BC Online Casinos for October
Legal Online Gambling in British Columbia
As we mentioned above, gambling in the country is regulated on two levels. BC takes control of regulating betting within its territory, meanwhile, the actual overall authority is the Criminal Code of Canada. If we were to make our assumptions based on the laws within BC, then we can safely say that it is completely legal – so long as it is done via PlayNow.com, the official site of British Columbia Lottery Corp.
BCLC can also work with other provinces in the country to allow their residents to bet at PlayNow.com
Here are the main points you need to know about the legalities of BC wagering:
1
Betting online is completely legal as long as you bet via the PlayNow.com website, are physically located within the BC or Manitoba borders and are aged 19 or over.
2
It isn't considered illegal to play at an offshore casino site.
3
If an offshore casino doesn't specifically cater for citizens of Canada and promote their service in the country and as long as they comply with the standard gambling laws of BC and aren't located within the country, then they aren't breaking any laws when accepting players from the country.
4
If the casino is perceived to be breaking the rules, they are deemed the only guilty party, whilst players aren't considered to be guilty.
Offshore Casinos in British Columbia
Offshore casinos tend to fall into a bit of a grey area in the legal spectrum. However, the crux of it is that residents of British Columbia don't need to avoid offshore betting sites. Indeed, offshore casino operators are required to comply with numerous terms and conditions.
Firstly, offshore betting sites are prohibited from promoting their services to Canadian residents. However, if you do look for betting sites online then you will be able to find plenty of them around – and you'll be able to create a new account with no problems. Make sure you do check the terms and conditions of the casino to make sure that they accept Canadians. Also, make sure that you aren't signing up with an online casino that is physically present in the country. This doesn't necessarily affect you as a player, but it's worth being on the safe side.
What To Look For When You Choose an Offshore Online Casino
Although you are allowed to join an offshore online casino, there are several things you need to look at when choosing what one to sign up with:
Legality and Security

All online betting operators should be in possession of a license from a reputable governing body and this should be your first port of call. The most common and respected ones as the UK Gambling Commission and Malta Gaming Authority. You should also check that the site has got an SSL encryptions certificate and whether their casino games – slots, roulette etc have all been tested and audited by independent third parties.

Customer Service

The best British Columbia casinos will have great customer support. They need to offer a service that is easy to contact. Ideally, they should have a live chat option, which is more popular than ever. If this is on offer, it should be your first contact option. we also like to see an email address and phone number. Many also have social media sites that you can get in touch with them.

However, before you contact customer support, you may want to check out the FAQ page as they will usually include the answers to the most common questions, making it easier for you to get the answer to your query.

User Experience

Ultimately, it's all about the player's experience. You need to research the site and read the reviews – and make sure you try and read real players' reviews as well. Look to see what online casino games they have – slots, roulette, blackjack etc, how easy to navigate it is, how the withdrawals are and more. Read real reviews from real players and you can get the lowdown on the casino before you register and play real money on the site. They should also actively promote responsible gambling and offer free play as well as commercial gambling options.
The History of Betting in British Columbia
The Criminal Code of Canada was amended back in 1969, which allowed for territories and provinces within Canada to regulate lottery games. It was only in 1974 that gambling started to evolve in British Colombia when the Union of BC, along with Alberta, Manitoba and Saskatchewan formed the Western Canada Lottery Corporation (WCLC). It was created as a non-profit organization that would enable members to enjoy not just the lottery but also other gambling-type games.
It worked very well for quite a while. However, in 1985, British Columbia chose to leave the union and organize its own British Columbia Lottery Corporation (BCLC). From that time on, they kept on introducing all-new gambling activities.
The next year, BC began to offer what we would now call an online lottery game, which came in the form of pull tabs. It all became even more productive moving into the 1990s. This was a very important year for the introduction of keno – and then, in 1997, it was slot machines that started to capture the attention of residents of BC.
Not long after the slots came all sorts of other forms of gambling – and thus started online gambling. In 2004, he BCLC launched its new online betting platform, Playnow BC, where players could partake in sports betting and lottery games. Then, five years on, online poker joined the party alongside other online table games, which started to gain an audience in the 2010s.
The Brick and Mortar Casinos of British Columbia
In BC, it is the BCLC which takes responsibility for lottery, casinos and iGaming. It developed its online betting portal, PlayNow.com and this offers its players slot games, poker, other online casino games, bingo and sports betting lines. However, betting isn't permitted on single sporting events in British Columbia so it offers a type of pari-mutuel betting on the result of two or more events.
However, residents of BC are also permitted to gamble at other offshore online casinos and online live casinos. These tend to offer more generous betting odds because these online casinos aren't taxed which means they don't have to share their revenues with the communities.
As it stands, bets made via the PlayNow.com platform currently generate under C$2 million every year in gaming revenue, which is 2,000-times less than both destination casinos and the lottery together. Now, the most popular online casinos tower over these numbers.
Currently, the British Columbia Lottery Corporation operates 17 full-capacity casinos as well as 19 gaming centers without casino table games. There are also 6 bingo halls.
The province offers up over one billion square kilometers of land on which they can build land-based casinos. So, we'll break it down into regions – starting at the Lower Mainland (including Vancouver) and its outlying areas, along with Fraser Valley, and its one single casino located at Squamish.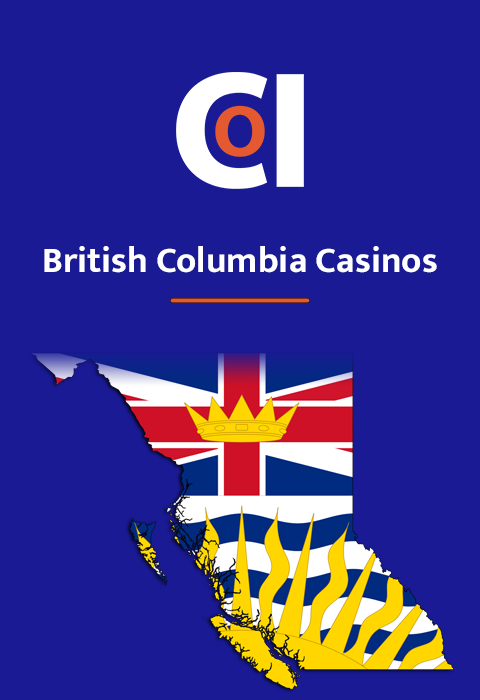 Cascades Casino
Cascades Casino, Langley is built over 80,000 sq ft of casino gaming space. It has 888 slots and table games, and even a theater. There is also the onsite Coast Hotel & Convention Centre.
Elements Casino
Elements Casino, Surrey has one full-service casino which was reopened in 2017 after having undergone an expensive renovation and a racecourse. As well as slot machines and table games, there is a poker room that is home to 12 tables and it is open 7 days a week.
Grand Villa Casino
The Grand Villa Casino in Burnaby is spread out over 100,000 sq ft of casino space. It offers 1,000 slot machines with another 50 table games. There are also along with seven bars, fine dining restaurants, and for your evening entertainment, a show lounge. It has a hotel with 200 rooms which gives punters the chance to stay overnight before heading back home the next day.
Hard Rock Casino Vancouver
Hard Rock Casino, Vancouver – in Coquitlam is where the younger players hang out. It has slots, poker, table games, electronic casino games, a racebook and three live entertainment venues.
Hastings Racecourse & Casino
Hastings Racecourse & Casino in Vancouver is spread out over 42,000 sq ft and offers a number of and is open every day of the week, with races running from April to the end of October.
Parq Vancouver
This is one of the newest brick-and-mortar casinos in British Columbia. It was opened in late September 2017 by Paragon Gaming, a Las Vegas developer. along with two high-end hotels. The complex is set out over 750,000 sq ft. Around 72,000 sq ft of that is a dedicated gaming space.
River Rock Casino Resort
River Rock Casino Resort in Richmond offers players more than 1,000 slot games and electronic table games plus 114 casino games as well as poker. It is approximately a 30 minutes drive from downtown Vancouver. There is also a hotel that has beautiful views of the waterfront and a Show Theatre for entertainment.
Starlight Casino
Starlight Casino in New Westminster offers players more than 800 slot games plus around 50 casino game tables. It also benefits from plenty of dining options.
Newton Community Gaming Centre
Newton Community Gaming Center in Surrey offers punter electronic and classic paper bingo games as well as a lottery center, and snacks while you play.
Playtime Langley
This is seen as a social center. The locals of British Columbia know it as the Match Eatery. It is really a Public House that offers casual dining options plus electronic and classic bingo games.
The Fraser Valley Casino Venues
The Fraser Valley Casino venues are operated and run by Chances and have various locations in places such as Abbotsford, Mission, Chilliwack and Maple Ridge. They offer slot games, electronic casino games, and even bingo.
Vancouver Island
Vancouver Island is home to five different gambling venues towards the northern end plus another four found on the southern side. Most of these are only for slot games and bingo players. However, the famous View Royal Casino and Casino Nanaimo also offer table games.
Thompson Okanagan Valley
Here, there are seven different casino venues and gambling centers. Four of these offer table games.
Northern British Columbia also has casino venues in both Prince George and Quesnel as well as another 5 Chances locations in the area.
Apart from the four First Nation tribal casinos, the rest of them are private or public partnerships, which means that they are structured like independent companies but are owned by the provincial government.
One of the favorite pastimes of the British Columbian population is the lottery – and there are now almost 4,000 retail lottery locations across the province which make more than $3 billion every year in lottery ticket and casino revenue. Meanwhile, the government takes around $40 of that and dishes the money out to local non-profit organizations within the community and all sorts of worthy causes.
Private lottery retailers also offer national draw games including Lotto Max, scratch tickets and Keno as well as BC-specific games like BC49. Every year, direct lottery sales generate more than C$1.2 billion in revenue.
Horse Racing
The horse racing industry in the whole of the country is having trouble and British Columbia is no different. Around C$10m (7%) of the profits go towards maintaining British Columbia's two remaining race tracks – Elements Casino (Frazer Downs) and Hastings Racecourse in Vancouver.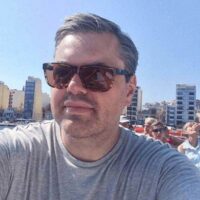 This site is registered on
wpml.org
as a development site.