How to Win On Online Baccarat Games
Like most online casino games, whether you win or lose at the baccarat table, it's essentially about luck. You need to guess right. Simply decide whether you think the banker hand will win, the player hand or whether there will be a draw. You simply need to guess which hand will be closest to nine.
Last Updated: May 19, 2023
The Baccarat Rules
The rules of the game are simple. Two hands are dealt and the hand that has a point total value closest to 9 will win. Number cards have their own face value, face cards have a value of 0 and Aces are worth 1.
If the hand adds up to over 9 (i.e. a 7 + 9 = 16), then 10 will be deducted from the total and that will be the final result – in this example, 16 – 10 = 6.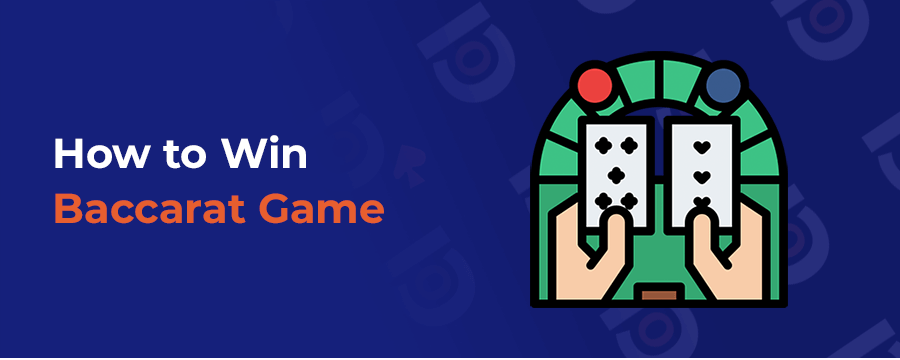 How to Play Baccarat
Basically, you have to bet on one of three outcomes – the player wins, the banker's hand wins or there is a tie. Here's how to get started…
1. You place your bet
2. The dealer deals two cards to the player and another two cards to the banker, face up.
3. The total points value of both hands are added up (as per above)
4. The hand that gets closest to 9 will win at baccarat.
5. In some instances the player and banker draws a third card.
6. If the player's hand and the banker's hand have the same value, then it's a draw /tie.
There are a couple of reasons why a player or banker draws a third card, but the dealer will sort it out, so you don't need to worry too much about it.
Whether or not extra cards are drawn, it doesn't really matter – you simply need to make sure that you bet on the hand with a score closest to 9.
If you do manage to win, then you will get a pay out based on the bet you made.
If you want to play baccarat online, it's an easy game to learn, but it's still pretty exciting.
Top Strategies for Winning at the Online Baccarat Tables
Before you start betting, here are some of our top baccarat strategies to give you the very best chance of winning.
Understand the Game
If you want to win baccarat online, you need to know the game thoroughly and learn baccarat rules. This will help you to understand how the game should unfold.
If you are new to the game, you should look for beginner games and try to play for free or for low stakes so that you can start learning exactly how it works. Most online casinos will offer beginner's level games to help you start winning at the online baccarat table.
There are a number of different variations of baccarat such as Chemin de Fer and Punto Banco and other games, so make sure you know and understand the rules of the game you're playing. Always be prepared.
Be Careful with Your Bets
Knowing the rules is one thing, but you need to know which bets to place as this will very much depend on the size of your budget.
Whether the banker hand wins or the player's hand wins is all a matter of chance – and you need to place your bets based on how much of your bankroll you have to spare.
If you prefer placing smaller bets, then your bankroll will last longer and you will have more chances to win money, enjoy a winning streak and keep on playing.
If you spend all your winnings on the second bet, you have a 50% chance of losing… and being out of the picture until you have a new budget.
Know the Odds and Payouts
It might be obvious, but before you start making bets of any type, make sure you know the odds on offer and that they are fair and correct. There is a 5% commission on banker bets – although dodgy casinos can charge as much as 25%, so look out for that!
If the casino offers even less than 5% commission – even better. The first baccarat strategy is to get the best payouts when you do win at baccarat.
Baccarat Percentages
When you play baccarat, you need to know the house edge… the chance you have to win baccarat. Fortunately, the chance of the banker bet and player bet winning is very close.
However, the banker hand is just slightly more likely to win than the player hand – and this is why there is a 5% commission on the banker bets.
That leads us on to our next strategy…
Bet on the Banker
The most common strategy that most people employ is to bet on the banker's hand.
As we mentioned previously, there are three types of bets you can place – banker bet, player bet and tie bets.
However, although you'd think the player and banker would have an equal chance of winning, this isn't quite the case – statistics tell us that bankers bets are more likely to win.
As such, the banker bet is considered the best bet and gambling your money on the banker is often seen as the best strategy.
Ultimately, because the rules are slightly different when the banker can draw a third card, this means that the odds of the banker winning are slightly better.
However, casinos are well aware of this and that is why there is a slightly lower win for those who make this wager. If you put your chips on the player, you get a 1:1 payout. However, if you place your chips on the banker, then you get a payout of 0.95:1 – with the 5% commission subtracted.
Despite this, the fact that the odds of the banker winning are better and the banker hand has the advantage, it is still sensible to bet on the banker – and it's one of our top tips!
Set Yourself a Winning Target
Before you start playing, you need to think about how much you could win with your strategy. If you have a set bankroll that you can spend, you need to work out how much profit you would be happy to walk away with at the end of your gaming session.
Once you hit your win, you then walk away – and come back another day with a new bankroll.
Stick to Shorter Sessions of Online Baccarat
When you are trying to figure out the length of your gaming sessions, you need to factor in losses as well. Always bear in mind that the house edge means that the casino will always win in the end.
When you have played for the amount of time you intended, stick to it. Don't keep on playing, especially if it's to chase your losses. We always recommend sticking to shorter sessions – and it's another of our top tips.
Stick to Your Baccarat Strategy
Once you have chosen your strategy – whether it's banker wins, player wins or tie, make sure you stick to it, whether or not you're on a winning streak or losing streak. Pick a strategy and stay with it.
If that means you end up losing your bankroll, so be it. If you enjoy lots of wins, great – quit while you're ahead and withdraw your winnings.
Baccarat strategies only really work if you stick with them and see them through.
If Using a Bonus to Play, Read the T&Cs
It may be that you use your welcome bonus to play baccarat. If you do, read the terms carefully. It is often the case that you won't be able to fulfill your wagering conditions playing baccarat – or if you do, it will only contribute a small percentage so you may have to pay out much more.
As such, if you do choose a bonus, make sure that it's fair – and that it's worth it for baccarat players.
How to Consistently Win Baccarat
Although we might start to sound a bit repetitive, the best way to maximize your chances of being a winner at baccarat is by placing a banker's bet – every time!
Although this might not make it the most exciting gaming experience, the reason you're reading this page is to get a better chance of winning – not how to have more fun!
Although the player bet pays out at 1:1 and the banker's payout is slightly lower, we should mention that the tie bet pays out at 8:1. However, the chances of winning are much lower than this – and that's why players that place tie bets consistently will end up losing in the long run.
Also, avoid placing those baccarat side bets as these also have a super high house edge.
They may seem attractive in terms of payouts, but you'll end up losing more that you win, so it's not worth it.
Remember, each hand is separate. There is no point looking for patterns because each result is separate, so don't base your bet on what has happened previously.
It's like coin flip – when you flip a coin, just because you have three heads, that doesn't mean you'll get a tails in the next game. This is a gambler's fallacy and can be dangerous.
How to Win on Online Baccarat Games Conclusion
Ultimately, there are no ways to guarantee winning. However, we do recommend that you pick a baccarat strategy and stick to it .
You need to make sure you are playing baccarat at reputable online casinos. When signing up, you can claim bonus money that you can use to practise your baccarat strategies. Always remember to check the T&Cs and wagering requirements of your deposit bonus carefully though.
Most casinos will have a variety of games, so pick the one with the lowest house edge. Bet on the banker and remember money management – set a budget, stick to it and have fun!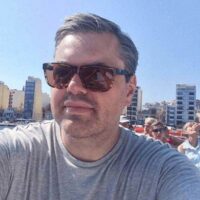 This site is registered on
wpml.org
as a development site.