Nova Scotia Online Casinos & Betting sites 2023
Nova Scotia, Canada is the second smallest of all the country's ten provinces. However, it is also the second biggest in terms of population density, with most Nova Scotians living roundabouts the capital of Halifax. As well as the mainland, there are also 4,000 different coastal islands, which makes it hugely popular with travelling tourists. But, what about gambling? Here, we take a look at online casinos and betting sites in Nova Scotia.
Best Casino and Betting Sites in Nova Scotia
The Rules and Regulations of Online Gambling in Nova Scotia
Canada is a country known for implementing the strictest regulations on many things – but what about online gambling? Well, there are a few levels to the regulation of gambling in the country. First of all, there is the main regulatory body, which is the Criminal Code of Canada. However, every territory and province is also allowed to decide whether or not they will allow legal gambling within their borders.
It may be small in size, but there are plenty of residents in Nova Scotia that like to play at online casinos. And, because most Canadian provinces like to cater to their residents, they chose to develop an online platform that was legal within the state and that offers online casino games.
As such, Nova Scotia, one of the four regions in Atlantic Canada, was given the right to allow its residents to legally access the ALC.ca website, on which they can play for real money. But what about other forms of online betting? Can they play on other online casino sites and bookies? Let's take a look…
Online Gambling in Nova Scotia: The Law
If you look to the letter of the law, then it could be interpreted that online gambling is legal. However, there are still some rules that you would need to adhere to. Firstly, you need to be at least 19 years of age or older to gamble. In this case, there is the opportunity to enjoy legal online gambling that has been regulated and legalized.
This, of course, is the website ALC.ca, which was developed by the region's Atlantic Lottery Corp and can be used by any player who is physically located within the regional borders of Newfoundland (and Labrador), New Brunswick, Prince Edward Island or Nova Scotia. The ALCA.ca website offers gambling opportunities such as online lottery, Scratch 'N Win, Video Lotteries, Instant Wins, iBingo and even Proline sports gambling.
This may seem to be a lot, but there are some key areas missing that would normally be found in a good online wagering site. Firstly, it is missing poker – and pretty much all major casino games. What's more, although their Proline sports wagering offering is OK, it is nowhere near as good as a proper online sports betting operator.
The Regulation of Gambling
As we touched upon earlier, there is a main regulatory body – the Criminal Code of Canada. However, the main framework in control of setting the rules regarding gambling and gaming in the region is the Gaming Control Act. In fact, it is part II of the act that contains its Alcohol, Gaming, Fuel and Tobacco Division of Service. This is the part that deals with issues surrounding gambling. Moreover, there is also a separate gaming section on the official AGFTD website on which you can find whatever information you are looking for.
However, should there be something you can't find on the site, then you might want to look at the Criminal Code of Canada. In Part VII, the Disorderly Houses, Gaming and Betting section of the code, you will find all the main points used to define clearly the stance on betting and gambling.
Offshore Casinos in Nova Scotia
In terms of the legality of offshore gambling, there is actually nothing within the law that makes it illegal. However, it isn't specified as legal either. Because it isn't actually specified as prohibited, it is very unlikely that you would be prosecuted for playing at an offshore betting site.
In accordance with state regulation, however, an online Nova Scotia casino that is physically based inside of Canada is considered to be illegal. However, the law is aimed at the casinos rather than the players.
So, if you are a resident of Nova Scotia, then you have every right to visit an offshore casino and play on their slot machines and internet casino games like blackjack and roulette. However, you still need to be of the legal age of 19 according to regional law. In addition, the offshore casino sites you play at must be prepared to offer their games to the citizens of Canada. Check the terms and conditions of the casinos to make sure that they accept Canadians before depositing your money.
Land-Based Nova Scotia Casinos
In terms of land-based casinos in the region, there are only two available- and there are no First Nations gaming facilities. However, there are sometimes charity bingo events where the proceeds go towards the community projects.
The two casinos in Nova Scotia are based in Sydney and Halifax. These are both owned and operated by the GCGC (The Great Canadian Gaming Corporation) in conjunction with the ALC (Atlantic Lottery Corporation).
The Two Brick and Mortar Casinos:
Casino Nova Scotia, Halifax
The Casino Nova Scotia, Halifax is found on the capital's waterfront in Downtown Halifax and offers stunning views of the harbor. There are approximately 500 slot games as well as around 30 table casino games as well as a dedicated poker room. It even has a racebook.
There is such a great variety that most players can enjoy all of the games they are looking for, such as Double Zero and Single Zero Roulette, Blackjack, Blackjack Switch and many more. Head over on a Friday or Saturday evening and you can try out 3-Card Poker, Ultimate Texas Hold 'em and Craps tables!
Other games you can enjoy include:
Let it Ride Poker
EZ Baccarat
No-Limit Hold'em
Pot-Limit Omaha

and many more!
Casino Nova Scotia, Sydney
The casino Nova Scotia, Sydney offers players around 275 slot machines and games alongside a number of video poker games as well as 8 casino tables offering games such as roulette., Ultimate Texas Hold'em, Let it Ride and more. They also allow you to enjoy the occasional side bets as well! Head over on a Friday or Saturday night and you can even enjoy No-Limit Texas Hold'em!
Casino Nova Scotia Lottery Options
The Provincial Lotteries Corp is a Crown Corporation. As such, it is fully reliant on the ALC to run its video lottery terminals and ticket sales. How many lottery retailers have officially been licensed in Nova Scotia isn't clear. However, there are many kiosks and retail counters on which you can buy your tickets.
Video Lottery Terminal games, such as slot games, keno and different versions of video poker are provided by software developers such as Bally and IGT. Although the RTPs vary from game to game, they usually hover around the 93 to 95% average range.
It's also worth noting that wherever they happen to be, every VLT is linked with the central computer system of the Atlantic Lottery, which is monitored constantly. Moreover, the RTP and game odds can't be amended from this central system.
Nova Scotia Bingo Options
There are a number of large and smaller bingo operators within Nova Scotia. Head over to the Halifax Forum and there are bingo games every day of the week, catering for as many as 700 players. There is also the Dartmouth Sportsplex, as well as other various locations in places such as Middleton, Inverness, Lower Sackville, Yarmouth, New Glasgow, Alton and Barrington Passage.
One of the biggest bingo venues is the Membertou Entertainment Centre which takes up a massive 10,000 square feet. This offers electronic bingo and is normally open 4 days a week. In this center, there are also 2 Video Lottery Terminals.
Nova Scotia Horse Racing
In Nova Scotia, you can enjoy off-track horse racing betting and also Simulcast racing if you head over to the Poker and Ponies Lounge in the Casino Nova Scotia, Halifax or Brewsters, Bedford. However, you can enjoy some live races which take place from May through to September if you head over to the Northside Downs, Sydney, or from May to January at the Truro Raceway in Colchester County.
There is an additional third track at Inverness. However, there is the possibility of closure for all of these except Truro due to consolidation plans currently underway.
Nova Scotia Casino Sites Conclusion
Although every region and province within Canada has its own rules and regulation with regard to the laws surrounding gambling in the area, as a resident of Nova Scotia, you can enjoy a variety of different options directly from the Lottery Corporation – apart from online slots and casino games. There is the option of bingo, lottery, VLTs and even live racing.
Land-based casinos are open in Sydney and Halifax 24/7 – no matter what the time of the year – summer or winter. There, not only can you enjoy casino games but you can also enjoy the whole experience – including top restaurants. However, if you want the thrill of Las Vegas even closer to home, then you can try out some of the best offshore betting sites, which are also completely legal!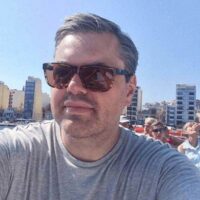 This site is registered on
wpml.org
as a development site.