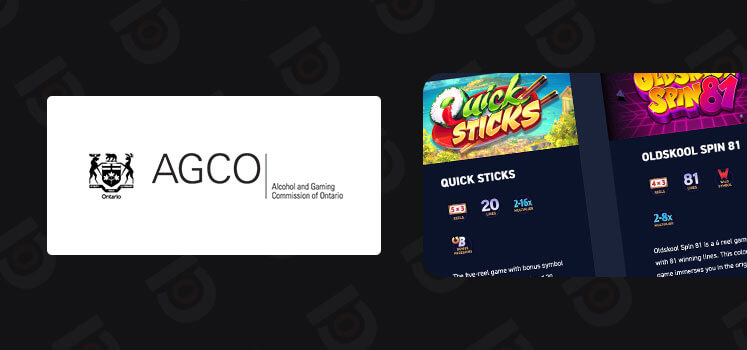 Apollo fined by ACGO
The Registrar of the Alcohol and Gaming Commission of Ontario (AGCO) issued a Notice of Monetary Penalty of $100,000 to Apollo Entertainment Ltd. (Apollo) for failing to fulfil Ontario's responsible gaming regulations. The punishment is for many claimed violations of the Registrar's Standards for Internet Gaming (the Standards), including, but not restricted to

Failure to intervene with gamers who may be suffering from gambling-related damages. This includes the example of a gambler who lost almost $2 million in less than four months without obtaining any assistance from the gambling site operator throughout that time.
Failure to establish an acceptable voluntary self-exclusion scheme, as well as failure to provide suitable tools enabling players to create financial and time-based gaming limits (i.e., loss and deposit limits).

Failure to ensure that its workers understand the need of responsible gaming, including aiding players who might be suffering from gambling-related damage.
Since being informed of these concerns, Apollo has been receptive to the AGCO's regulatory findings and has already made considerable actions to improve the control environment at its facilities to remedy the deficiencies highlighted by the AGCO. The framework for responsible gambling developed by the AGCO was developed following a careful review of the policies implemented in top jurisdictions throughout the globe. Significant stakeholder discussions, particularly with the responsible gaming community in Ontario, were also held. The Standards include a wide spectrum of high-risk gambling concerns, such as prevention, education, early intervention, and assistance.

A registered operator who receives a Notice of Monetary Penalty from the AGCO may appeal the Registrar's decision to the Licence Appeal body (LAT), which is an adjudicative body separate from the AGCO and division of Tribunals Ontario.
The notice quotes, the AGCO's mission is to guarantee that Ontarians may gamble online on sites that are fair, responsible, and offer crucial player safeguards. All registered operators are required to closely watch consumer behavior for symptoms of high-risk gaming and to intervene and mitigate the potential for gambling-related damage.

In violation of the Standards, the company is accused of failing to achieve the following expectations:

2.01 – develop and execute policies and processes to recognize, avoid and mitigate the risks of damage from gaming to players.
2.11 – Provide systematic help to players who may be suffering harm from gaming and execute treatments appropriate to the severity of circumstances in which Players may sustain damage..

2.12 – Ensure that workers understand the value of responsible gaming and that they are effectively prepared to respond to and support users who may be suffering from gambling damage.

2.14 – Provide a well-publicized, easily available, efficient, and support-oriented voluntary self-exclusion method. Communicate the self-exclusion program's rules and conditions, including the method in order to return to play securely.

2.23 – Ensure that players have a simple and apparent option to set gaming limitations (money and time-based) when they register and whenever after they register.
The Registrant has been issued with an Order of Monetary Penalty totalling $100,000 for these claimed offenses, in keeping with AGCO Board Directives.
Last Updated: September 4, 2023