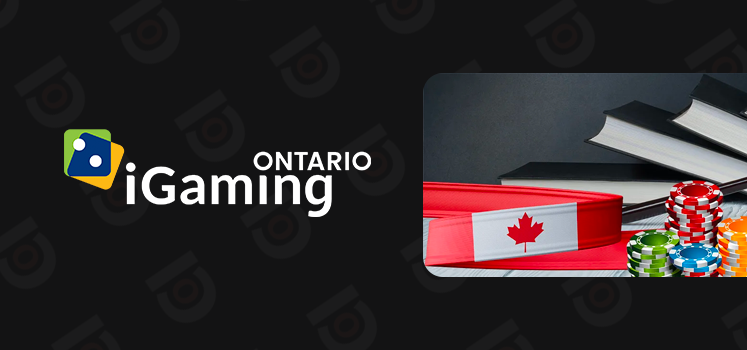 First Year of Ontario Legal Gambling Surpasses 1 billion revenue
A recent study suggests Ontario's first year of regulated single-game sports betting was financially successful. According to a study issued by IGaming Ontario on Wednesday, the province's legalized gaming industry brought in little over $1.48 billion in total gambling revenue. The data for the analysis was as of April 26, 2023. On April 4, 2022, the industry in Ontario officially began operations.
The analysis released today shows that all residents of Ontario, whether they gamble or not, are reaping genuine advantages from the newly regulated online gambling sector in Ontario, iGaming Ontario chair Dave Forestell stated in a statement. In the opening year of Ontario's regulated industry, according to the study, there were 45 operators and 76 gaming facilities, with additional sites anticipated to debut.
According to the research, Ontario's GDP increased by an estimated $1.58 billion in total economic activity, of which $906 million came from labor income. Additionally, it calculates that the Ontario economy received $1.14 of GDP for a dollar spent by IGaming operations.
The analysis says a regulated Ontario market generated $469 million for the province, $238 million for the federal government, and $54 million for local governments. "Over the past year, Ontario's igaming market has been recognized internationally for creating a safe, legal while bolstering the provincial economy and eliminating the current uncontrolled sector of the competitive landscape, stated Doug Downey, the attorney general of Ontario.
According to the estimate, Ottawa could bring in $238 million, Queen's Park $469 million, and local governments $54 million in 2024. With predicted increases to the government of $389 million (federal), $849 million (Ontario), and $82 million (municipal), It is anticipated that Ontario will contribute $2.918 billion to GDP.. A $647 million increase (federal), $1.39 billion (Ontario) and $115 million (municipal) are projected in the study for the sixth year. The research also states that 12,207 employment opportunities are supported by the free market in Ontario, and by year 5 that number is expected to rise to 22,132. Employees earn, on average, $103,000 a year, the study suggests.
The Ontario Lottery and Gaming Corp.'s online gaming offerings were not included in the research; rather, it focused only on the potential economic impact of the online gaming sector as it is operated and controlled by IGaming Ontario.
In Canada, there have long been initiatives to allow single-game gambling, but it wasn't until 2021 that these efforts really began to gain traction. After PASPA, the federal ban on sports betting, was overturned by the US Supreme Court in 2018, many people, including the professional sports themselves, adopted sports betting after years of opposition. It only seems natural that this increase in popularity would spread over the border considering that the majority of the most well-known sports teams in Canada play in leagues with American origins. When the game-changing bill C-218 was tabled in Parliament in 2021, the movement to make it lawful to gamble on sports in Canada came to a head.
Related Articles
Big Time Gaming's Big Bad Bison Now Available in Ontario
Contemplating a Ban on Sports Betting Ads in Canada: A Significant Concern Beyond Doping
How Would Montrealers' Online Behavior Shift with Legalized Sports Betting?
The Intersection of Taxes and Gambling: Instances Where Taxation Rules Become Unclear
Quebec's Potential Legalization of Sports Betting Could Open Up a New Market in Canada
Last Updated: September 22, 2023