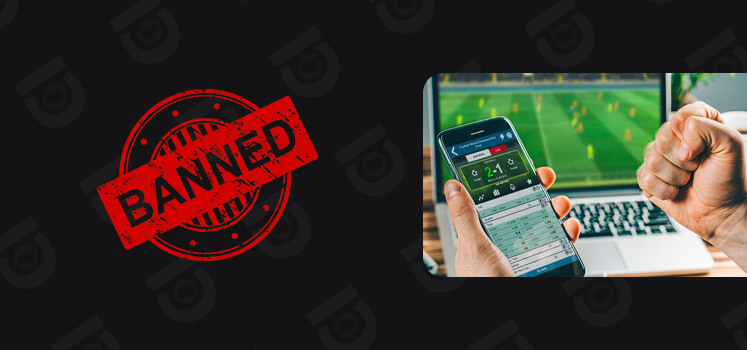 Canadian Sportsbetting banned
If you watched any of the recent Canadian sporting events, you were probably surprised by a slew of advertising for sports betting that featured well-known sportsmen like Wayne Gretzky, Connor McDavid or George St-Pierre. Canada has legalized sports betting since 2021, but there are no restrictions on how it may be advertised so gambling advertisements have been much more prevalent in Ontario.
Starting in 1994, Marty Deacon, an Independent who represents the Waterloo area of Ontario, has coached athletes or otherwise worked with Team Canada at fifteen Olympic, Pan American and Commonwealth Games. Deacon claimed that sports betting advertisements, which frequently feature athletes or celebrities, have evolved into something incredibly alluring, addicting, and dramatic that appeals to young and impressionable individuals. It is for this reason that she earlier this month introduced Bill S-269 that would establish a federal framework to control sports betting advertising. In order to further regulate the sector, Deacon stated that she was in favor of a proposal to legalize single sports betting in 2021 in Canada.
One organization wants to outlaw advertising agencies leading Canadians who think sports betting advertisements are damaging to children and adults who have gambling addictions are behind the Gambling Advertising Ban Campaign.
The organization, which was created by John Sewell, a former mayor of Toronto and former NHL player P. K. Subban's father and board member of the Greater Toronto Hockey League, Karl Subban, wants for additional advertising limits akin to those for alcohol and marijuana. Of course, Sewell and Subban are not the only ones who feel the way they do. According to a recent survey, 48% of Canadians think Ontario sports betting companies promote too much. A moderate risk to severe of developing a gambling disease affects more than 300,000 Canadians, according to a research on gambling behavior published by Statistics Canada last year.
Sports and celebrity-related iGaming advertising may soon be prohibited, according to the Alcohol and Gaming Commission of Ontario (AGCO). If the new regulations are put into effect, all gambling advertisements using current or former athletes will be forbidden. The usage of cartoon characters, social media influencers, famous people, and icons or role models who should be appealing to young people in advertisements would also be prohibited. The province's criteria for internet gambling advertising would be supplemented by the new rules. Since Ontario became the first province in Canada to establish an open, regulated iGaming sector, 1.6 million or more online gamer accounts were active which are administered by firms with agreements with iGaming Ontario (iGo). Around 40 operators have such arrangements, and 31 of them provide sports betting.
On April 4, iGo stated that in the first year of the legal online gambling industry, the province generated over $35.6 billion in wagers and $1.4 billion in gaming income. However, those estimates also take into account online peer-to-peer poker and casino games in addition to sports betting. The percentage of bets that were made just on sports is not specified in the iGo statistics.
Last Updated: August 24, 2023