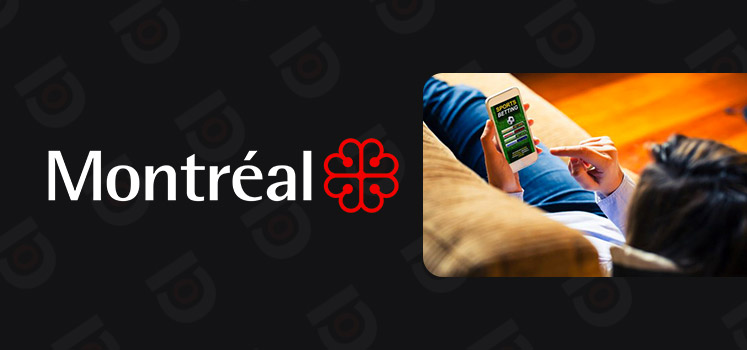 Montrealer Sportbetting-legalize
One of the first jurisdictions in Canada to join the "single game" betting trend was Quebec. The government-run sportsbook in Quebec, Mis-o-jeux, was granted the go-ahead to stop giving consumers odds for parlays after the Safe and Regulated Sports Betting Act was passed in August 2021. Since then, the province has not yet offered any specific information about how it intends to proceed under Canada's new legal gaming environment. However, one would witness a different sight if they traveled over the border to Ontario. According to Alex Goldstein, SEO specialist, Ontario's legal system is fully implemented, which has changed how citizens of Ontario look for bookmaker options on Google. If the 514 ever makes the transition to regulation, would the same be true in Montreal?
Since its April 4th 2022 debut, Ontario's regulatory framework has granted operating licenses to more than 30 sportsbooks and more than 60 online casino companies. One of the most profitable gaming areas in North America has been identified as Ontario, where new operators routinely enter the market.
Experts have seen a shift in Google users' search patterns when they are seeking alternatives to online casinos in Ontario. In cooperation with Canadian Gaming News, Goldstein analyzed search volume from the 11 months before to the launch of legal online gambling with search volume from the 11 months following the launch of legal gambling.
Searches for "Ontario betting sites" rose by over 200% between these times, while searches for "betting sites" fell by about 8%. These results show that users in Ontario are now more interested in using options that are regulated and carry the appropriate provincial license. In the 11 months following the legal gambling introduction, branded searches for established operators were all lower than they had been, while new brands entering the gambling market were all higher, with the exception of Caesars' Sportsbook.
The 11-month period following the beginning of legal gambling saw an increase in searches for the term "betting sites" across the entire country of Canada, which Goldstein attributed to the fact that, despite the regulation only applying to Ontario, it affected public interest in more Canadian provinces and territories.
Although Quebec has not changed its position on regulating online gambling, inhabitants of the province, particularly those from Montreal, have expressed a strong interest in Ontario's permitted market. Montrealers have shown interest in Goldstein's comparison website, that has material particular to Ontario. This demonstrates a desire for a regulated gaming sector among municipal citizens.
We could observe this shift in behavior preferably Quebec's odds of regulating its online gaming industry have increased. The Quebec Online Gaming Commission, which was established with the purpose of pressuring the government of the province to legalize online gambling, has already started negotiating with Lotto Quebec to determine the best course for legalization. The alliance is made up of investors in real estate and interactive gaming, Apricot Investments, as well as some of Canada's top online gambling companies, including Betway, Fanduel, and DraftKings.
It is certain that the Québécois, notably Montrealers, will modify their search habits if Quebec were to control its own gaming business in a similar manner to how Ontario has.
Last Updated: August 14, 2023