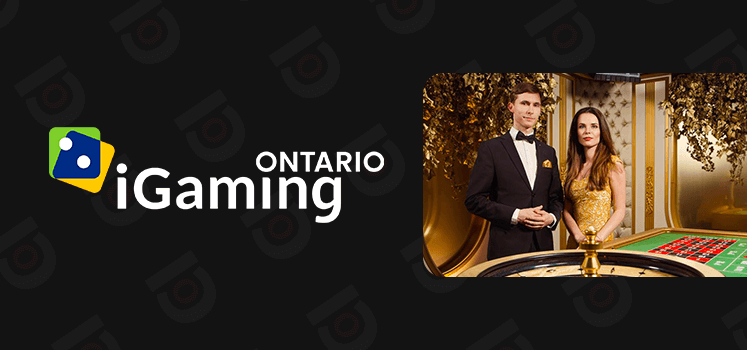 Live Dealer in Ontario faces charges
Recent allegations have sent shockwaves through Ontario's gambling community. A casino dealer from the province is currently under rigorous investigation, facing charges due to alleged collusion with several gamblers aiming to deceive the establishment.
● The Ontario Provincial Police (OPP) has been actively investigating this serious breach of trust.
● A spokesperson from the OPP shared details with CTV News Toronto, stating that while the evidence is compelling, the specifics will be laid out comprehensively in court, "This matter deserves careful attention and a transparent legal process. The finer points of our evidence will be made public during the hearing before a judge," remarked the spokesperson.
The case has drawn significant attention, and the legal proceedings are closely watched. As of now, the OPP has confirmed the release of all four suspects involved in the case. Their appearance in an Oshawa courtroom is imminent, although the exact date remains undecided. The police have been diligent, not only in their investigations but also in engaging the community. They've issued a public appeal, asking anyone with information that could help shed light on the case to approach them.
Amid these developments, the Alcohol and Gaming Commission of Ontario (AGCO) is redoubling its efforts. The AGCO has always emphasized its mission of upholding gambling activities in the province to the highest standards of honesty and public interest. A cornerstone of this mission is to guarantee the unblemished integrity of casino gaming across Ontario.
But AGCO's remit isn't restricted to just ensuring fair play within the casinos. Their mandate extends to the broader gaming market, ensuring that the joys of gambling don't metamorphose into societal issues. A case in point is the recent penalty levied on Apollo Entertainment Ltd.
This week witnessed AGCO taking a firm stand by imposing a hefty penalty of CA$100,000 (equivalent to US$74,000) on Apollo Entertainment Ltd. A comprehensive review by the AGCO unearthed lapses in Apollo's approach towards suspected problem gamblers. A particularly concerning instance was brought to light where the iGaming operator's staff displayed negligence. They overlooked a gambler who had spiralled into losses amounting to nearly $150K within just four months.
Tom Mungham, who helms the AGCO as the Chief Executive Officer and Registrar, highlighted the non-negotiable responsibility that comes with being a registered operator in the province. "Our expectations are clear. Operators need to be vigilant, looking out for signs of high-risk gambling. When such signs emerge, it's imperative to act swiftly, intervening to curtail potential gambling-related harm," he stated.
As Ontario grapples with these revelations, the future landscape of gambling in the province hangs in the balance. The unfolding events will likely lead to tighter regulations and a re emphasis on the importance of ethical practices in the gambling industry.
Related Articles
Ontario Limits Athlete Involvement in Digital Gambling Promotions
Jakob Chychrun of Ottawa Senators Named Community Ambassador for Future Hard Rock, Rideau Carleton Casino
Legal Battle Ensues as Trading Platform 'Stake' Takes on Crypto Casino
College Football Kickoff Marked by Betting Controversies and Increased Oversight
Last Updated: October 17, 2023