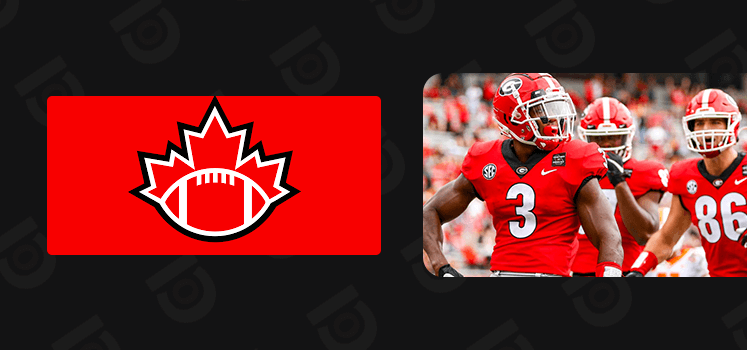 College Football
As the college football season commences, universities are taking stringent measures by hiring independent monitors to prevent gambling among athletes and staff. This initiative is driven by the increasing legalization of sports betting and a series of recent disturbing events.

● John Copenhaver, a junior tight end from North Carolina, revealed that his university consistently sends group text messages highlighting recent gambling scandals and emphasizing sports betting prohibition.
● This approach is being mirrored by universities across the nation, which are deeply concerned about the impact of legalized sports betting on their athletic departments and conferences.
● As a result, major conferences are now employing independent betting monitors to ensure compliance with the rules and identify any violations.
● The comprehensive personal information collected from athletes, including birthdays, addresses, social security numbers, and phone numbers, is being leveraged to identify irregularities in the betting market.
● David Weber, a sports law professor at Creighton, explained that student-athletes have a higher level of responsibility when it comes to sharing personal information and must be fully aware of the implications of their consent.

The necessity for rigorous monitoring of the betting market has been highlighted by recent scandals at Alabama, Iowa, and Iowa State. Numerous current and former athletes and staff members from Iowa and Iowa State are facing legal repercussions, and the Cyclones may start their football season with several key players missing.

The widespread legalization of sports betting has led to the emergence of companies like U.S. Integrity, based in Henderson, Nevada, which monitors betting activities for over 150 clients, including the Southeastern Conference, Big 12, and Pac-12. The firm receives data on athletes and team staff via an encrypted program called ProbiBet and shares lists of individuals prohibited from betting with sportsbooks.

Despite the stringent efforts to monitor betting activities, tracing bets placed with illegal bookmakers remains a significant challenge. The American Gaming Association estimates that approximately $4 billion in illicit bets are placed annually.

While affluent conferences can afford to hire companies like U.S. Integrity, smaller leagues face more considerable challenges. For example, the Mid-American Conference has licensed its data and statistics to Genius Sports, a London-based company that provides data to sportsbooks.

● In 2019, Morgan Stanley estimated that the legalized sports betting market would reach $8 billion by 2025. However, this milestone was achieved in 2022, prompting a revised projection of nearly $13 billion.
● Technological advancements have made tracking line movements easier and identifying prominent athletes at betting counters.
● However, tracking lesser-known athletes remains problematic. Although the use of betting apps should theoretically simplify tracking, the creation of fraudulent accounts complicates matters.

Baird Fogel, a California attorney who works with the sports betting industry, emphasized the importance of implementing robust integrity programs to protect the game and league's brand, assets, and integrity.

The ongoing efforts to supervise betting activities suggest that, despite the challenges, universities and conferences are taking the necessary steps to uphold the integrity of college sports. While betting scandals may still arise, the growing industry of monitoring athletes, coaches, and staff members indicates that the industry is moving in the right direction to protect its interests.
Other Articles
Gateway Casinos Grieves the Passing of Pioneering CEO Tony Santo
Wizard Games Provides Content for the Atlantic Lottery
Fox and Flutter Set to Shut Down Fox Bet, According to Bloomberg
MGM Resorts Introduces BetMGM iGaming and Online Sports Betting in the UK
Last Updated: October 9, 2023