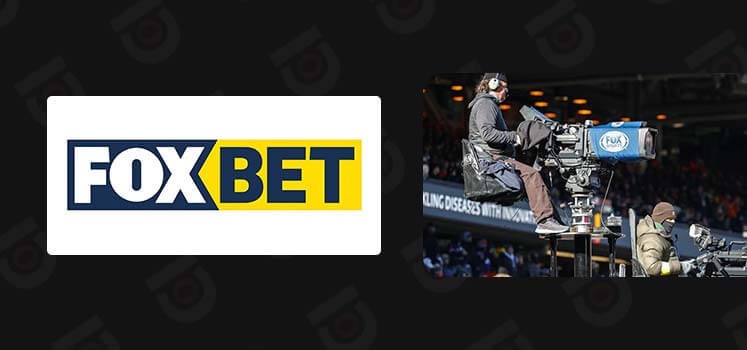 Fox Bet Shutting down
Plans to "wind down" FOX Bet were made public by Flutter Entertainment Ltd. and Fox Corp. on Sunday. This marked the end of an online sports betting service that had been competing with Flutter's market-dominating FanDuel brand. The firms said in a joint announcement that FOX Bet would be shut down over the next weeks in a phased shutdown that will end around August 31. Several states that allow sports betting in the United States, such as Pennsylvania, New Jersey, Colorado and Michigan, already offer FOX Bet. In addition to several additional states, each of these states also offers FanDuel.
Customers of FOX Bet in Pennsylvania received notice on Monday that the website no longer accepts sports wagers in the US, but sharing platforms businesses associated with PokerStars and PokerStars Gambling businesses are not affected and would continue in their current form. On Saturday, Bloomberg News was the first to report about the upcoming shutdown of FOX Bet.
FOX Bet was launched in conjunction alongside the Stars Group in May 2019, who afterwards hinted at a possible cooperation with Flutter. May 2020 saw the completion of the transaction. Bloomberg claimed that Flutter hadn't given Fox Bet the brand recognition it had hoped for. By market share, FanDuel is the largest betting site in the United States, accounting for over 50% of the current market and being available in almost all states where gambling is legal.
According to projections from JMP Securities, FOX Bet has a market share in the United States of about 0.2%.
In November 2022, Sports Handle reported that an NY arbitration decision would mean the end of FOX Bet. Fox and Flutter would have the option of terminating their agreement with respect to the site by August 2023. As a result of the decision, Fox still has the option to pay $3.72 billion for 18.6% of FanDuel Group, or 18.6%, with a 5% yearly escalation. The limited launch of FOX Bet, according to Fox CEO Lachland Murdoch, was "disappointing" and did not live up to expectations, he told Axios in 2022.
The sportsbook's collapse coincides with the failure of several sports betting alliances with significant media organizations. The Australian-based operator, PointsBet, saw the $500 million multi-year agreement with NBCUniversal as a "transformative deal" that may allow the business to expand its database in the United States. However, Sam Swanell, CEO of PointsBet Holdings Limited stated last month that the NBC purchase was not sufficient to "bridge the gap" in obtaining the size it needed as PointsBet shareholders authorized the sale of its U.S. businesses to Fanatics.
ESPN allegedly came close to an agreement with DraftKings last year for licensing its sports betting business to the operator, but the arrangement eventually fell through. Analysts are unsure if anybody can unseat FanDuel and DraftKings from their dominating positions in the U.S. sports betting business given the failure of big media companies like Fox and ESPN to establish a powerful sports betting brand.
Related Articles
MGM Resorts Introduces BetMGM iGaming and Online Sports Betting in the UK
The Convergence of Tech and Canada's Casino Sector
Striking a Balance: MGA Advocates for Operators While Safeguarding Players
NeoGames' BtoBet Announces Entry into North American Market Through PlayAlberta Sportsbook Deal
ESPN Enters the Sports Betting Arena in Partnership with Penn Entertainment
Last Updated: September 26, 2023