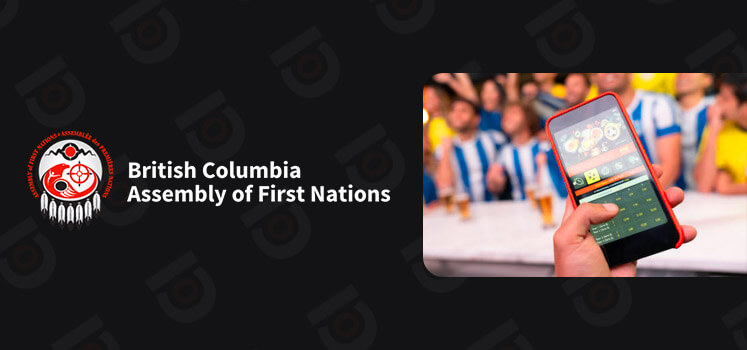 Fresh Legislation in Canada Seeks to Involve First Nations in Sports Betting
With the boom of the online gambling industry, regulators have sensed a need to introduce new legislation to guide and safeguard the interest of players in Canada. The most recent development came in the form of a bill that expands the rights of First Nations in the gaming industry in Canada.
Last month, Senator Scott Tannas introduced S-268, which effectively amended the Canada Criminal Code and the Indian Act. On the very same day, Senator Marty Deacon and Senator Brent Cotter introduced S-269, which creates a framework for sports betting advertisements in the country.
Why is it Important?
With this legislation, First Nations can now conduct, license, and manage gaming operations on their respective reserved lands. The bill is a step in recognizing the sovereignty held by indigenous people over their lands and specifically in the context of business pursuits.
Alongside allowing tribes to retain gaming control, the new bill also seeks to ensure that any revenue created from the industry goes to the tribes. S-268 comes with a provision where First Nation gaming enterprises can enter a revenue-sharing agreement with the provinces they may function in. With more pressing problems like poverty, addiction, health issues, etc., independent revenue sources are essential for the First Nations.
The Sparked Debate
The new legislation has sparked a significant amount of debate in the current Canadian gaming community. While traditional operators are taken aback by the restrictions on advertising, more informed bodies such as the Canadian Gaming Association are concerned about the complexity of handling such a transition.
The Mohawk Council of Kahnawake, however, is in opposition to the bill citing that 'it's not enough'. The council is sceptical at best regarding the actual effect of this bill and is wary that it might turn out the way it did when gambling was commercialized in Ontario. Mohawk Online, MCK's own gaming operation, saw a loss of 50% of its revenue consequent to the Ontario ruling.
What It Means for You?
While the legislation is still private and yet to undergo debate, greater inclusion of First Nations can lead to a positive outcome for players. An increase in overall competition may lead to competitive pricing and increasing options with greater innovations across the online gaming and sports betting landscape in Canada. Further, it also means cross-provincial and First Nation collaboration to introduce more sports betting markets for players in the country.
Related News Articles
Exclusive Betsafe Bonus Offer – C$2500 + 200 Free Spins
Delta Bingo Reveals iBingo in Ontario: A New Era of Online Gaming
Canadian Gambling is in The Spotlight Again With The Gaming Summit
TonyBet Has Become The Official Sponsor of the Canadian Premier League
New Study Finds More Women in Quebec Are Taking Part In Gambling Activities
Last Updated: July 18, 2023