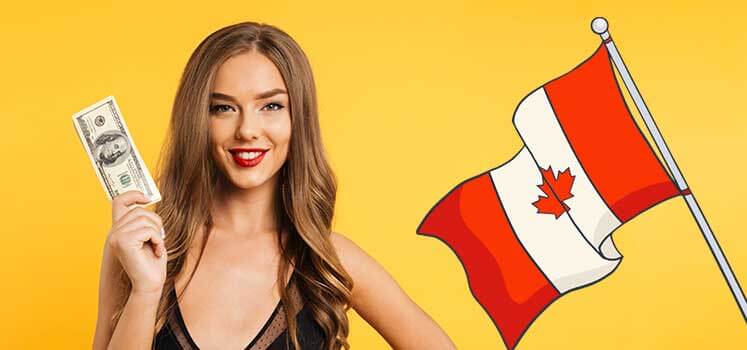 More Woman Are Gambling In Quebec
A recent study has found that more and more women based in the province of Quebec are taking up online gambling. The study was based purely on residents local to the Quebec area and the results were not what people were expecting: there's been quite a sharp increase in the number of women who have started trying their luck at online casinos.
The recent study – which had over 4,500 people take part – consisted of a plethora of different interviews and questionnaires. These interviews and questionnaires revealed plenty of fascinating facts, but the main ones were the rise of women playing games of chance and the different gambling activities for men and women.
The results of the study
The professor of Concordia University who conducted the test, a sociology and Anthropology professor named Sylvia Kairouz, took note that whilst gambling is often associated with men, more women have started to enjoy online gambling as a form of entertainment. She noted that females tend to prefer games of chance, such as slots, whilst males usually opt more for strategic games such as Poker or other table games. Males also tended to be more inclined towards sports betting than females.
The study concluded that females in Quebec who like to gamble escape and relax with games of online slots, scratchcards or online lotteries. They also preferred games that took longer and that had lower stakes overall. Anne Lapointe, a Gambling expert, hypothesized this to be because women are looking more for a relaxing effect when they enjoy these games, rather than the chance to win big.
A study from last year found that Canadian women were far more likely to participate in more social live games – such as bingo or the game show format live gambling games. This was again put down to the fact these women were playing as a sort of escape, wanting to let their hair down and relax after a hard day. They were not too fussed about winning a huge jackpot as you may find on a progressive slot machine.
Some of the conclusions from this previous study, done in 2022, thought that the rise in female gamblers was due to boredom during the pandemic. The favorite social spots for many women had closed down, leaving them with only online venues to chat, socialize and make friends. This is thought to have led to a huge boom in females playing these more sociable games.
What this means for online gambling
A huge conclusion from the above-mentioned recent study showed that almost all online casinos and gambling research models are aimed purely at males and their gambling habits. The research concluded that with the rise of female gamblers, gender is often misrepresented or excluded in surveys, thanks to this gender-based stigmata.
Data from previous studies of the past are thought to have been far more geared towards men and the reality for female gamblers is much different. They play for different reasons and new online casinos should be able to account for these reasons.
With this new data, we could be seeing more females represented in gambling studies and a shift for the industry towards more female-orientated playing environments – especially in Quebec.
Last Updated: May 2, 2023