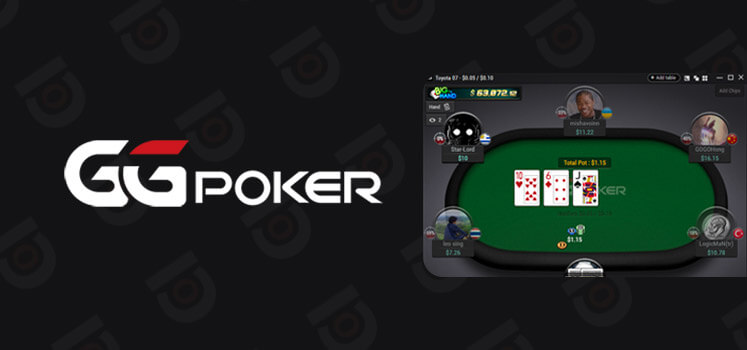 ggPoker collaboration
To provide unparalleled experiences for poker and live music event enthusiasts, the largest online poker site on the planet, GGPoker, today announced a partnership with the leader in live events and tickets globally, Live Nation Canada, the country's top producer of live events.
By virtue of the exciting fresh relationship between Live Nation Canada and GGPoker, the poker site is now recognized as the live entertainment company's exclusive online poker associate that links Canadian fans with their dearest musicians. Sarne Lightman, managing director of GGPoker, reacted positively to the news, expressing his company's excitement to collaborate with event management company Live Nation Canada to serve as the organization's official partner in online poker.
Sarne Lightman, the managing director of the site, stated that they are delighted to join up with the official online poker collaborator, Live Nation Canada. By giving our players access to unique live events additionally to their choice of poker games, our agreement enables us to improve their entire experience. By participating in the free GG x Ticketmaster Gift Cards promotion starting on July 2nd, new and existing GGPoker players will have the opportunity to compete for $5000 in Ticketmaster Gift Cards (10 x $500 cards) as part of this brand-new partnership as it becomes the poker site Live Nation Canada's official online poker collaborator.
Ten $500 apiece Gift Cards from Ticketmaster will be awarded in the free entry online poker events, which start at 7 p.m. ET. Both fresh and returning players are welcome to compete. Additionally, Honeymoon for new players promotion, and Fish Buffet loyalty program, which often awards cash prizes, the Ticketmaster Gift Cards Freeroll series will be available to new players.
The most well-known online poker club internationally, GGPoker, has a sizable worldwide player base. The All In or Fold, Rush & Cash Poker, Flip & Go, Battle Royale, Spin & Gold, GGCare & GGCheers, inbuilt staking platform, PokerCraft, SnapCam video messaging and Smart HUD are just a few of the cutting-edge games and features that this poker room offers, which were all specifically created to improve your gaming experiences and make online poker more enjoyable than ever.
High-wagering cash game players decided to abstain from the operator early this year in protest over the new adjustments GGPoker made to the rake structure, which put the poker room in the controversy's focal point. More than 90 players stated that the historically high rakes at the poker room had been raised to the point where the rake structure prevented the players from winning. The £21,200 Triton Super High Roller GGMillion$ Live and the £3,300 WSOP Super Circuit Series London Main Event are two events that players may qualify for through the Road to London series of online satellites, which GGPoker announced earlier this month.
GGPoker also disclosed a fresh partnership with poker pro Brian "True Geordie" Davis in June. This new collaboration would show off the poker site at the WSOP and take part in a special tournament.
Related News Articles
CasinoCanada Reveals Key Insights into the 2023 Canadian Gambling Market: Industry Set for Growth
Understanding Charity Poker Events: What They Are and How They Operate
Evolution Introduces New Games for the British Columbia Lottery Corporation
The Intersection of Taxes and Gambling: Instances Where Taxation Rules Become Unclear
Factors Impacting the Quality of Gambling in Canada
Last Updated: August 22, 2023