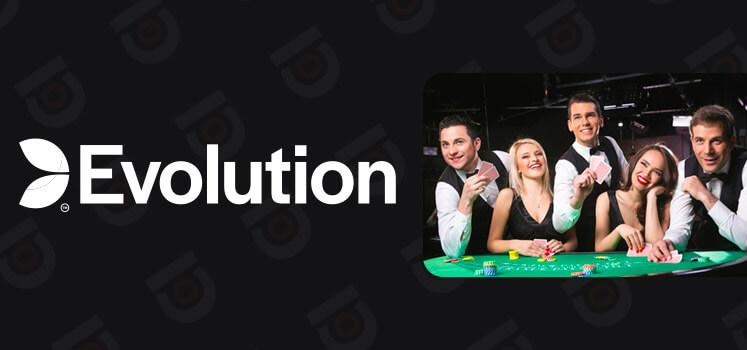 New Games Launched in British Columbia by Evolution
Through its collaboration with the British Columbia Lottery Corporation (BCLC), Evolution has made two new high-limit live casino table games available to players in British Columbia, Manitoba, and Saskatchewan. VIP Blackjack and VIP Baccarat are two of the new games that will be cast from the Evolution Vancouver studio. The 16,000 square foot studio opened at the beginning of 2018 and was created specifically to offer live casino services to the BCLC. Evolution was first introduced with Live Roulette, Blackjack, and Baccarat games. Since then, the company has grown both in terms of the kind of games offered and the number of employees.
VP of eGaming at BCLC, Monica Bohm commented on the opening of the Vancouver studio when it first opened, that as innovative and fresh products from Evolution's portfolio are made available to both existing and new players, BCLC is able to maintain its position as a leader in the gaming entertainment industry while also creating employment locally and raising money to support provincial projects in British Columbia… In addition to VIP Baccarat and VIP Blackjack, Evolution provides also VIP versions of both European and French Roulette.
CCO North America at Evolution, Jeff Millar said that more than five years ago, their original contract with BCLC helped Evolution establish its Canadian live casino studio, marking their first big international growth in 2018. Since that time, the partnership with BCLC has only grown stronger. So they are excited to announce these fresh VIP tables and confident that they will attract VIP players to this top-notch online gaming environment.
The live casino model applies to the VIP games provided by Evolution, however the limits are raised to accommodate a larger variety of wagers from VIP clients. Mega Ball was initially made available in North America when Evolution and the British Columbia Lottery Corporation (BCLC) teamed together once more to introduce the game in March. Players in the live-streamed studio attempt to collect as many cards per line as they can using the same bingo-style game mechanics and lottery bouncing balls. Mega Ball is now available in Canada from a studio in Vancouver. The game has proven to be successful outside of North America, and Evolution is hopeful that success will be transferred to a new market.

According to the conditions of the agreement, BCLC was the first Evolution customer in North America to introduce Mega Ball from a local studio. Mega Ball is the newest game to be added to BCLC's huge online gaming library, which also includes many live table games and Evolution's Dream Wheeler, both of which can be accessed through PlayNow.com, the country's biggest regulated online gambling portal that is run by BCLC.

The Mega Ball game show game from Evolution is now available through the British Columbia Lottery Corporation. Players in Mega Ball purchase cards with a grid of RGN, hoping to have their numbers picked to cover as many lines as possible. The game is streamed live from Evolution's studio in Metro Vancouver. Every covered line raises the reward, and the anticipated Mega Ball, which appears at the end of every draw, gives players the possibility to boost their profits by 5x to 100x.
Last Updated: August 9, 2023