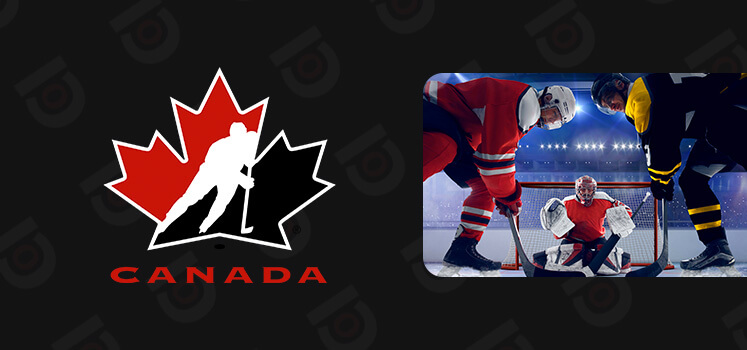 Casino Sponsors NFL Canada
Hockey has an incredibly special place in the heart of Canadians – it's the national sport. The NHL is a huge sports conglomerate and one of the most profitable leagues of any sport in the world thanks to fanatical Canadian fans.
We've recently seen an explosion of Canadian hockey teams being sponsored by casinos – but why is that? Let's take a closer look at recent sponsorships and why hockey and casinos have become so closely tied together.
Sponsorship of Canadian hockey
Thanks to the recent shift in regulation by Canada, the casino industry is booming. Not just land-based venues, but also online casinos. The demand that this change has created is almost unprecedented – in just 2 short years, Canada has grown to be the 8th largest gambling market in the world whilst showing no signs of stopping.
One way these casinos are expanding is through sponsorships. These sponsorships don't just include the biggest teams in the league, but also smaller amateur clubs and youth teams. The sponsorship hype has grown so big it can be hard to track which casinos are sponsoring which teams!
You'll find teams from huge cities – such as Toronto and Montreal – with casinos on their jerseys and signs all over the stadiums. You'll also see small club teams such as Thunder Bay with sponsorships. These sponsorships can be huge for a small team; it means much-needed financial support to buy new equipment, develop talent and enjoy games without any financial pressure.
Some of the big sponsorship deals you can find in Canadian hockey include OLG sponsoring the Toronto Maple Leafs, BET99 teaming up with the NHL itself and Hard Rock Vancouver partnering up with the Vancouver Canucks. Let's take a look at the most pivotal sponsorship from these 3 teams in more depth.
OLG and the Toronto Maple Leafs
OLG is the government agency that is responsible for the sale of the popular lotteries in the province as well as a few electronic gaming products and bingo. OLG dates back to 1975 and has governed all gambling activities in Ontario since then.
The Maple Leafs are one of the premier hockey teams in Canada and in 2022, they became the first NHL team to be sponsored by an official sportsbook/casino.
OLG didn't just sponsor the stadium and jerseys. They also threw various outdoor activities for the fans of the team and various pregame activities.
Why do hockey teams get sponsored?
Hockey teams get sponsorship from these big casinos thanks to the financial help it provides, They can use the sponsorship money for various things, including buying new arenas or upgrading old ones, paying the salaries of the players or signing new ones and even paying for any travel expenses. Casinos also benefit purely from the huge amount of exposure they can get from these sponsorships, so it works out as a nice win/win for both parties!
Conclusion
As you can see, there's a very strong connection between hockey teams, the NHL and the biggest online casinos in Canada. With the market being so new, we can only imagine this relationship will get stronger, helping more teams and boosting the overall quality of the sport.
Last Updated: May 15, 2023