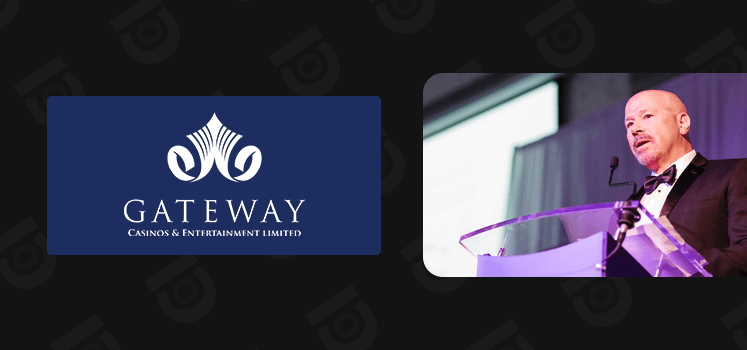 Tony Santos Passes Away
Tony Santo, the renowned figure and the chief executive officer, Gateway Casinos & Entertainment, died unexpectedly. Santo, who took over as CEO in 2013 and was named director in 2017, left a significant history in the gaming sector in both Canada and the USA. His dedication to creating Gateway as a great entertainment and gaming firm was relentless.

Tony was above a coworker and a leader; he was also an inspiration to many. He was known for his real-world leadership approach, and he was frequently seen visiting numerous locations from dawn to evening, conversing with employees about their job, personal life, and families. His leadership went outside the office, creating an overwhelming feeling of solidarity among the personnel. Despite his major contributions to Gateway's growth from a local gaming firm to one of Canada's biggest gaming companies, supplying a diverse range of games like Live Poker and Baccarat, he was modest in his achievements, frequently crediting the company's success to the group effort of the team.
The abrupt departure of Santo has also shocked the larger gaming sector, according to the report. The Canadian Gaming Association sent its sympathies to the Santo family, as well as to all of the Gateway staff, and conveyed its grief over Santo's demise. Santo's close friend and prominent member of the gaming business, Jasper Smith, gave his impressions on the extraordinary leader. Tony was a pioneer, he said, able to sense the potential in both people and concepts. He has made enormous impacts to the company and the larger gaming industry. Although his existence will be much missed, those who were blessed with the opportunity to work alongside him will still be inspired and motivated by his legacy.

In 2013, Tony Santo was appointed president and CEO, and he immediately set out to make Gateway Casinos the best entertainment and gaming organization in Canada. Santo guided the business to extraordinary growth and success with unyielding resolve. Gateway Casinos changed from a tiny regional gaming business to a significant participant in Canada under Santo's direction. Gateway boasts an amazing portfolio of almost 14,284 casino slots and 369 table games spread throughout 14 sites in Ontario, 15 in British Columbia, plus 2 in Alberta. Santo's knowledge went beyond only Gateway. He had executive roles in Las Vegas prior to joining the firm, managing buildings such as Bally's Grand, the Las Vegas Hilton, & Paris. Santo's expertise was crucial to Gateway's development and successes.
Recent Articles
Wizard Games Provides Content for the Atlantic Lottery
Fox and Flutter Set to Shut Down Fox Bet, According to Bloomberg
MGM Resorts Introduces BetMGM iGaming and Online Sports Betting in the UK
The Convergence of Tech and Canada's Casino Sector
Last Updated: October 9, 2023