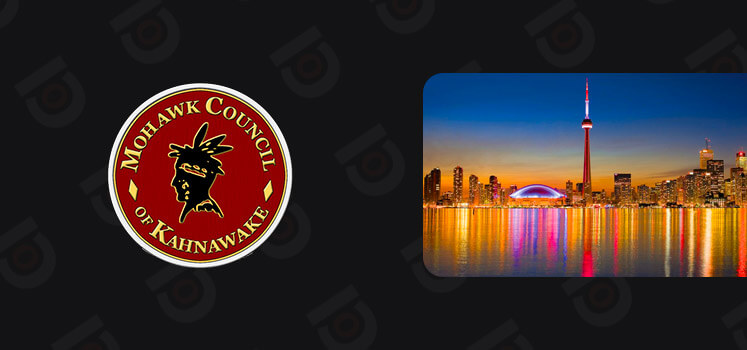 Impact-of-Proposed-Canadian-Gambling-Bill
The Canadian government has introduced a new bill to amend the current status of online gambling in the country. Senator Tannas headed the committee introducing S-268, which amends the Indian Act Section 207 of the Criminal Code. It allows First Nations exclusive authority to license, manage and conduct gaming activities on their relevant territories.
Mohawk Council of Kahnawake Unconvinced
The Mohawk Council of Kahnawake indicated that the proposed legislation that was introduced falls terribly short of what they deem to be a step towards self-determination. The Chief of the council indicated that the First Nation would never sign on to the provincial method of control or the Ontario model of running iGaming. The prime concern is that the identity and recognition of the tribe's territory were being downplayed.
Senator Tannas, however, remained insistent on the fact that the bill would be beneficial for First Nations. He indicated that the legislation would bring First Nations' gaming to par with provinces in the country. As opposed to being overseen by a province, this would ensure greater autonomy. The proposed law also has a provision allowing indigenous governments to create a joint gaming commission if they are interested.
Between the Fine Print
Quite a number of First Nations indicated that they were alarmed by the revenue consequences of this bill being introduced. They are concerned about a decrease in revenue with this new bill, as was the case with Ontario. Tannas dismissed such claims and indicated that First Nations would be in the driver's seat to form actual revenue deals with provinces. As Tannas explained, the aim was to put power in the hands of the indigenous community.
But the Chief of the Council of MCK refuses to agree. He has called upon further discussion on the bill, citing that it affects the sovereignty of Kahnawake in its current state. The Chief and his tribe are working with members of the government and Senator Tannas to find a more wide-eyed and inclusive approach that can unify the gambling laws in Canada.
Related News Articles
An In-Depth Guide for Online Casino Players: Exploring Gambling, Prizes and Taxation
New Legislation in Canada Seeks to Involve First Nations in Sports Betting
Exclusive Betsafe Bonus Offer – C$2500 + 200 Free Spins
Canadian Gambling is in The Spotlight Again With The Gaming Summit
How Does Ontario Ensure Responsible Gambling
Last Updated: July 21, 2023