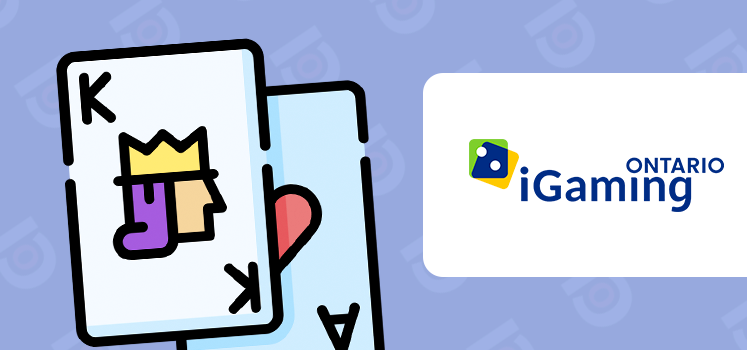 Responsible Gambling Ontario
As the Canadian online gambling market is booming at a pace of rocket with many online casinos growing in provinces daily, it is really hard to get recognition or affiliation label. Responsible gambling is a hard most criteria to achieve and Ontario does nicely in that section. Gamblers in Ontario face very few problems whereas they are responsible for 24℅ of nationwide revenue.
According to the Responsible Gambling Council (RGC), excessive gambling affects your physical or mental health and your office work or education or finance in a bad way and in some cases your relationships.
RGC provides accreditations to the casinos through the responsible gambling check program before permitting agencies to move into the gambling market in Ontario. Other than this, more measures have been taken to provide a healthy room for gamblers and prevent them from toxic gambling indulgence.
In the United States, the National Council suggests a commitment of 1% of the total revenue for the prevention of gambling-related problems. Massachusetts, California, Oregon, Illinois and Pennsylvania are the top five states to raise funds for problem gambling. But most of them didn't fulfill the suggested quota as Illinois spent only 0.005% on problem gambling.
Here, the Alcohol and Gaming Commission and igaming Ontario do not provide any prescribed amount from the revenue to devote toward RG. It would be easy to keep accounts of the percentage of revenue going to RG. Various reports suggest that Ontario has spent $15 million on the RG program which is roughly 0.009% of the total profit.
Ontario Lottery and Gaming Corp and Their Three-Year Plan
Ontario Lottery and Gaming Corp have asserted its latest responsible gambling strategy to put together a sustainable and secure betting environment. OLG aims for two primary campaigns:
Prevention of damage by providing newcomers with proper education and incorporating RG programming tools.
Reduction of possible damage and problem gambling through the strategy of determining and lessening problem gambling hazards.
iGaming Ontario with Their Protective Framework
Whereas iGaming Ontario directly restricts the operators to propel them toward the RG program. In this process, the main responsibility lies with the operators to keep their customers aware of the risks and decisions they make sensibly. According to the framework proposed by iGaming Ontario with the appropriate information, knowledge and tools one can make an informed decision. Moreover, there are several filters to protect gamblers' best interests.
The operators should bear valid accreditation through the RG Check program to guarantee high norms.
To run regular problem gambling prevention campaigns and to make a fine balance between marketing and awareness drive.
To take part in a centralized voluntary exclusion program and pause internet gaming.
To share anonymously players' data to further analyze the trends and tendencies of gamblers and act to the need.
Ontario, the Safe Zone for Players
RGC, a non-profit organization for the sake of a healthy lifestyle for gamblers, is fully committed to making the gambling industry a safe and secure zone for the last 34 years around the globe. These strict norms and regulatory bodies are easing troubles from new players' lifestyles. As the online industry is at its peak, these agencies are there to check players' backs and make Ontario a responsible gambling market. And Newcomers can rely on this lifesaving framework. 
Read more about licensed online casinos available in Ontario.
Last Updated: May 2, 2023