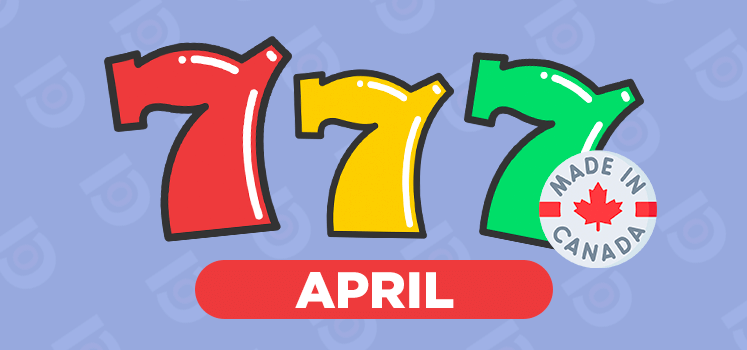 April Current state of gambling
Since a few provinces have started to open up their regions to online casino operators, online gaming has become a popular pastime in the country. Whilst lotteries have been a popular activity for a long time in Canada, it's only recently that each province has been allowed to put its own laws in place with online gambling.
So far, five provinces have relaxed their laws to actively allow online casino platforms in their jurisdiction. Let's take a look at how they're doing, the trends we're seeing and what this could mean for online gambling in Canada as a whole.
The Current Legality Of Online Gambling in Canada
Canada passed Bill C-128 in 2021 which had a clause within it that legalized online gambling. Whilst not every province was quick to adopt a legislation change, provinces such as Ontario and Quebec swiftly changed their laws to allow outside gambling operators to provide online casinos in their jurisdiction with a valid license.
The online casinos that have popped up in these territories are entering an almost totally new market and can be seen as a sort of litmus test as to how big the demand in the Canadian market is. Here's what we know so far:
Online casinos are incredibly popular
It's probably no shock that since being allowed to operate in the country, online casinos have taken off. There's a plethora of reasons for this: The great casino bonuses offered by these sites, the accessibility and the massive range of games being some of the biggest. This popularity has even seen established land-based casinos in Canada creating their own websites and apps to ride on the wave.
It's a huge source of taxable revenue
Taking just one of the provinces as an example, Ontario, over $26.8 billion was wagered in just the first three quarters of the year. This works out to over $800 million dollars of revenue – all taxable by the province of Ontario. This money can be used to do plenty of good in developing the province and its money the government wouldn't have had without allowing these operators to offer their casinos.
It's still a wide-open market
Even though the market has seen a huge rush of brands enter it, it's still incredibly new. Many operators are still finding their footing in Canadian territory. This leaves plenty of space for even more brands to enter the fray, which will ultimately benefit the customers as they're given a wider choice of casinos and bonuses to choose from.
There's also the simple fact that many other provinces are likely to get involved and open their doors up to online casino operators. Canada has already jumped to 8th place worldwide when it comes to online gambling – it could go even higher with more provinces involved!
Big-name brands from all over the world are getting involved
Finally, we're seeing brands from all over the world applying for licenses to operate in many of the provinces. These are trusted brands that are increasing the confidence players have, which in turn is going to mean more people playing and more taxable revenue.
The Future of Online Gambling in Canada
As the figures show, online casino gaming has become incredibly lucrative for the relatively young market in Canada. With technical developments such as VR casinos and cryptocurrency usage gaining more traction, as well as the fact that more provinces may join the bandwagon and legalize online gambling, it's pretty safe to say the future looks bright for online casinos in Canada!
Last Updated: May 2, 2023